Christmas DIY clothes embellishment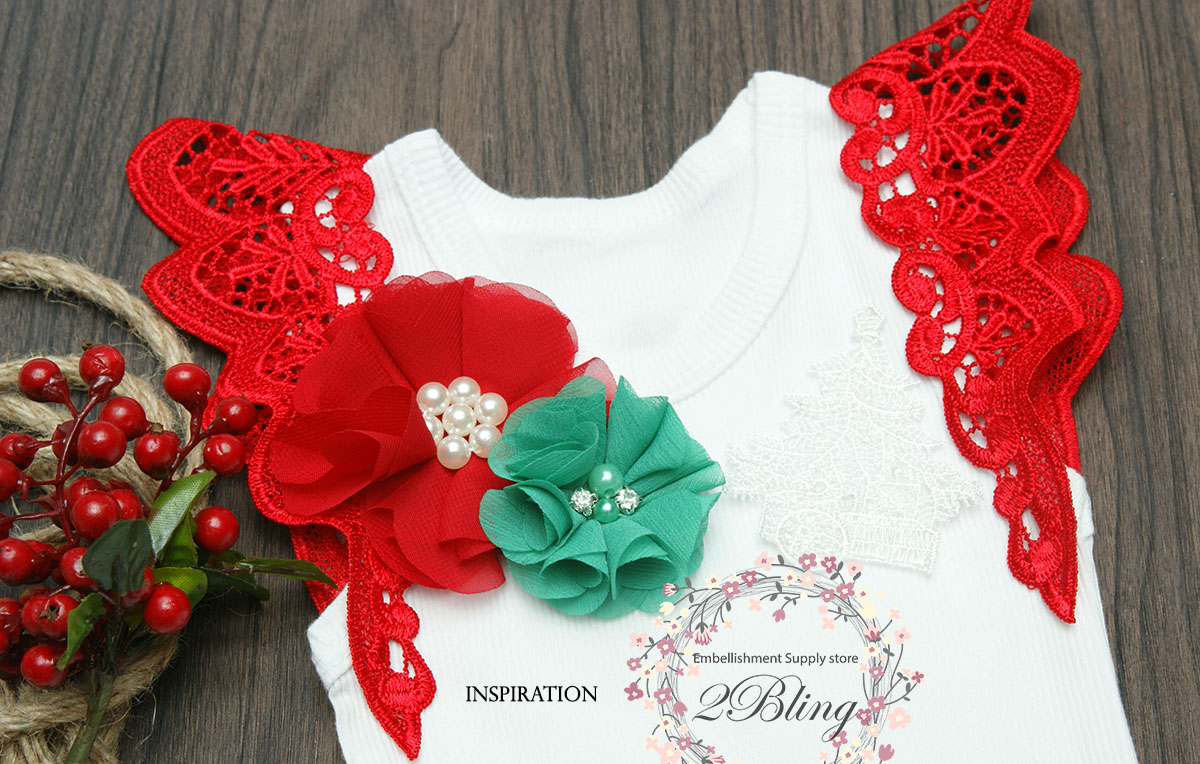 Embellished singlet. We are using Flutter trim, Large selina fabric flower, and Large round crinkle fabric flower.
You can hand-sewn the fabric flowers onto the singlet.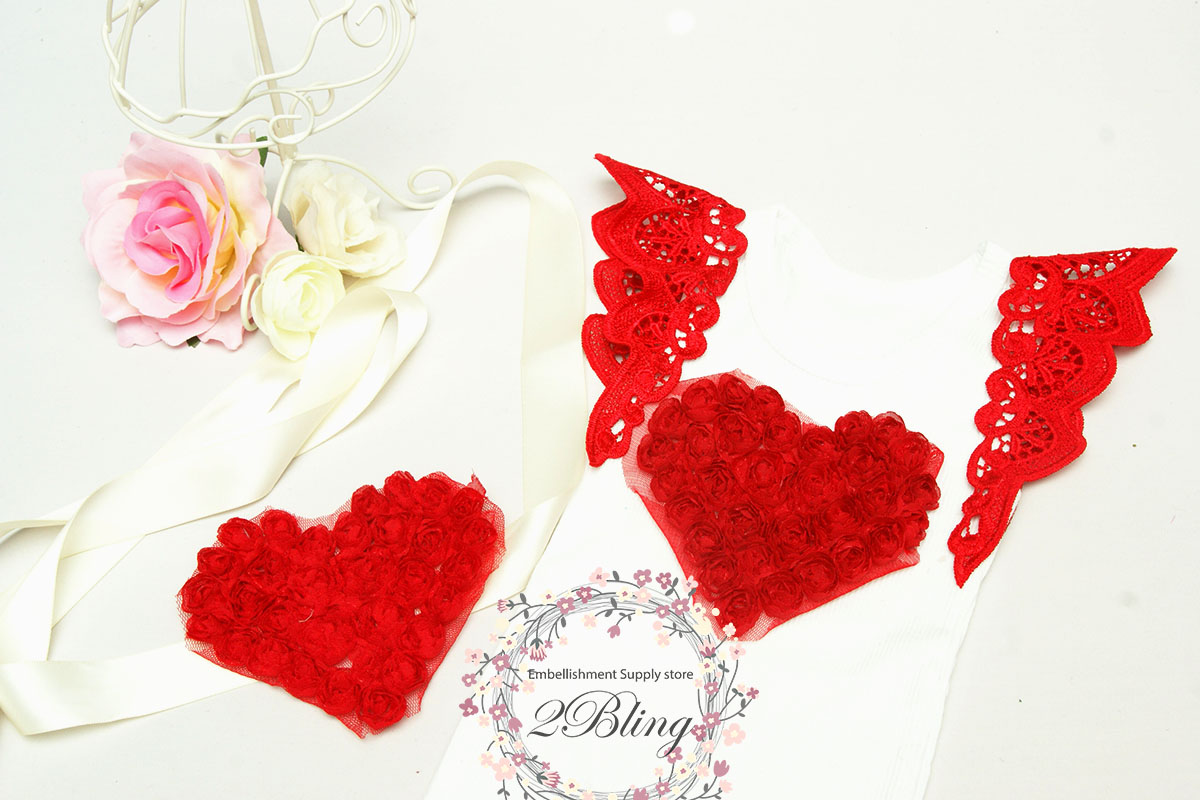 We are using Large heart rosette trim, Flutter trim.
You can use sewing machine (zig zag stitch), to attach the heart chiffon trim by sewing it along the edges.
Related Tags