DIY flower crown (using flowers with wire)
DIY Flower crown (One size fits all)
Materials:
- 1/4inch double sided satin ribbon
- (minimum) 2 floral wire
- Artificial flower wire
- Pliers
- Lighter
1. Making the flower crown base.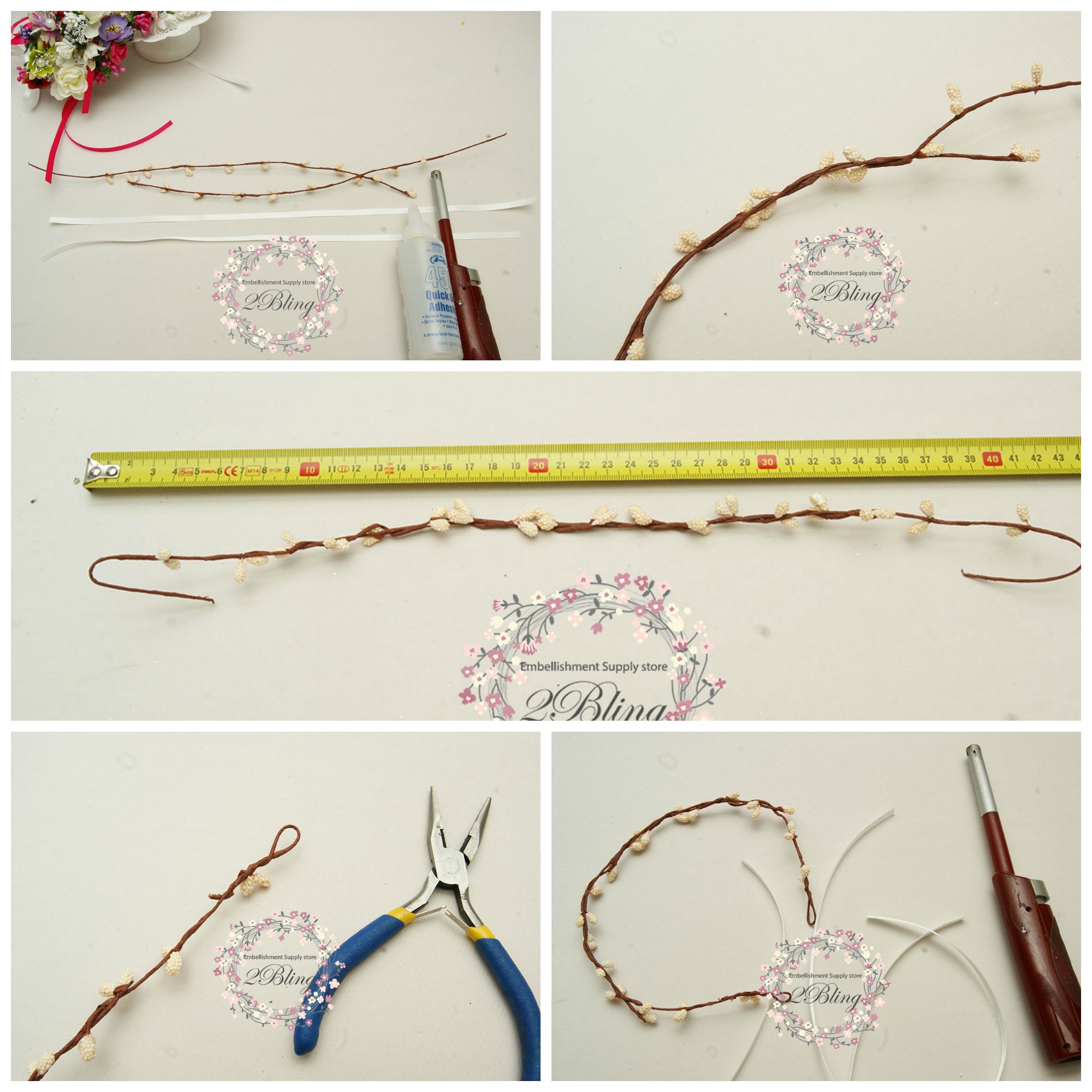 - Twined the floral wire together
- Twisted both of the edges to make a loop
- Length of the floral crown base depends on your own preference. In this tutorial, the length of the floral base crown is around 40cm (measured from loop to loop).
2. Adding ribbon to the loop.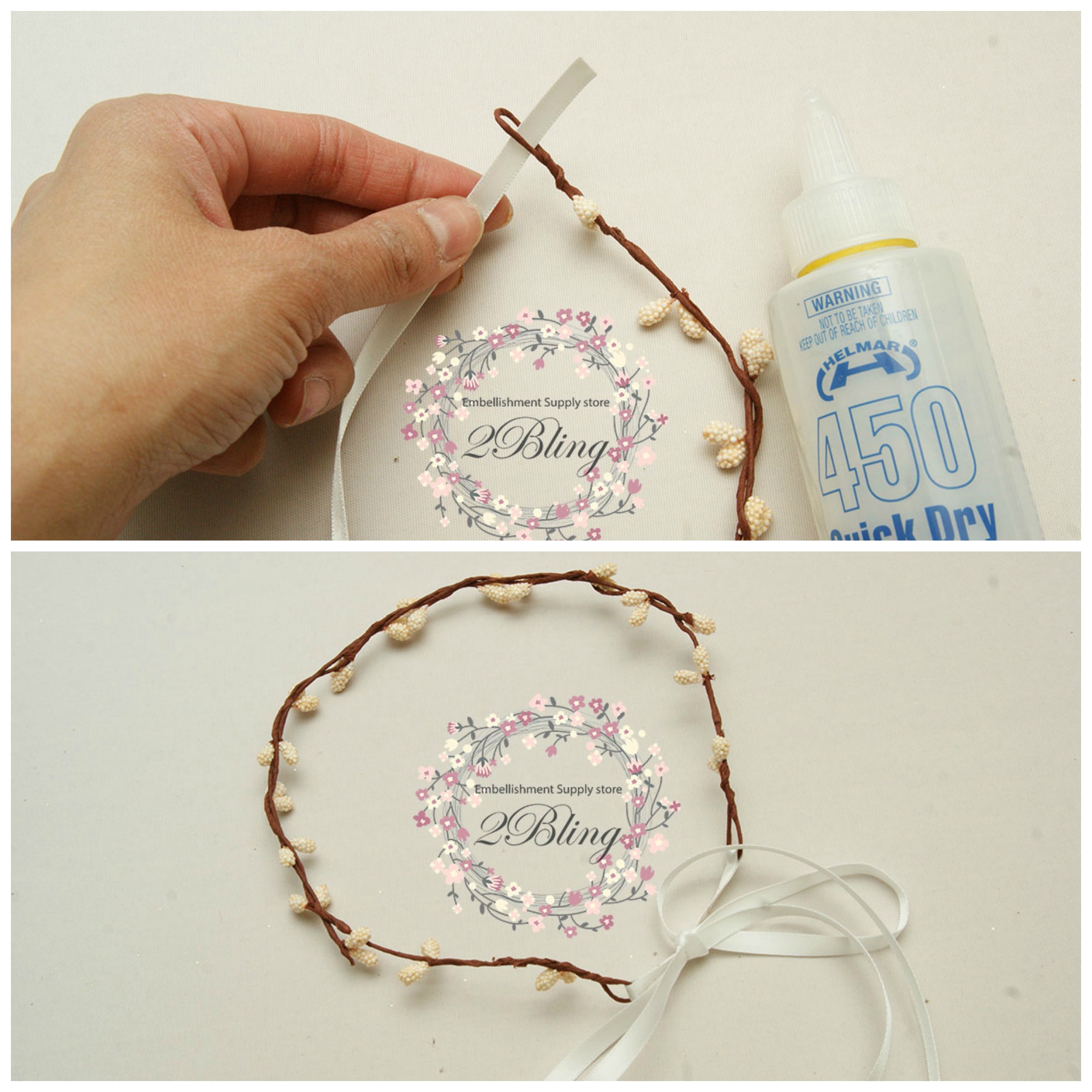 - You can use Helmar glue or hot glue.
- Glue a small section of the ribbon, to make a loop.
- Now, your floral crown base is ready.
3. The fun began!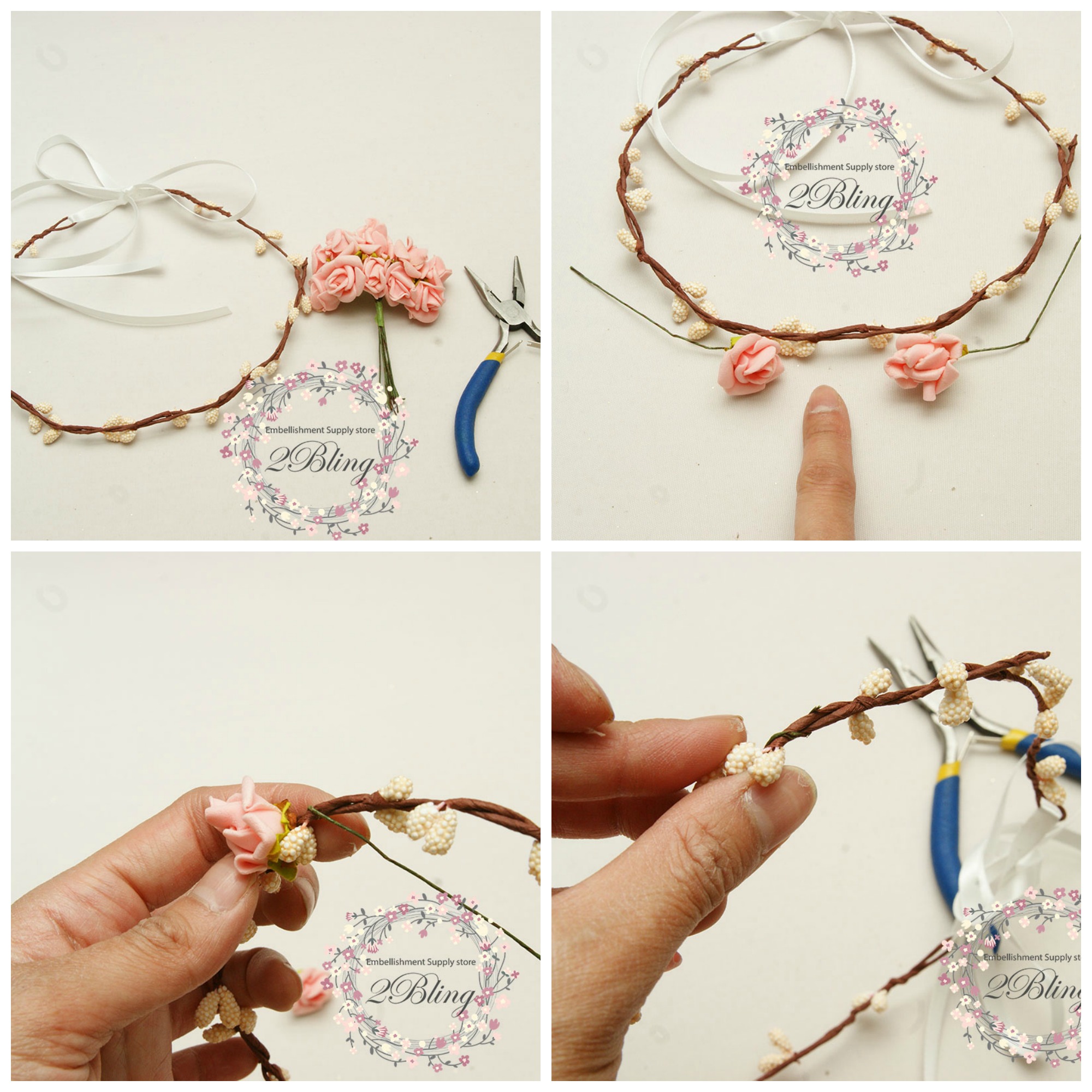 - Choose your own flower embellishment. In this tutorial, we are using all the flower with wire.
- Start from the middle, and be creative all the way!
- We are using lovely foam flower.
4. Adding more flowers to make it full!
- We are adding Chrysanthemum Silk artificial flowers on WIRE
- Keep a small amount of flowers on the side, we will use these to fill the gaps at the end.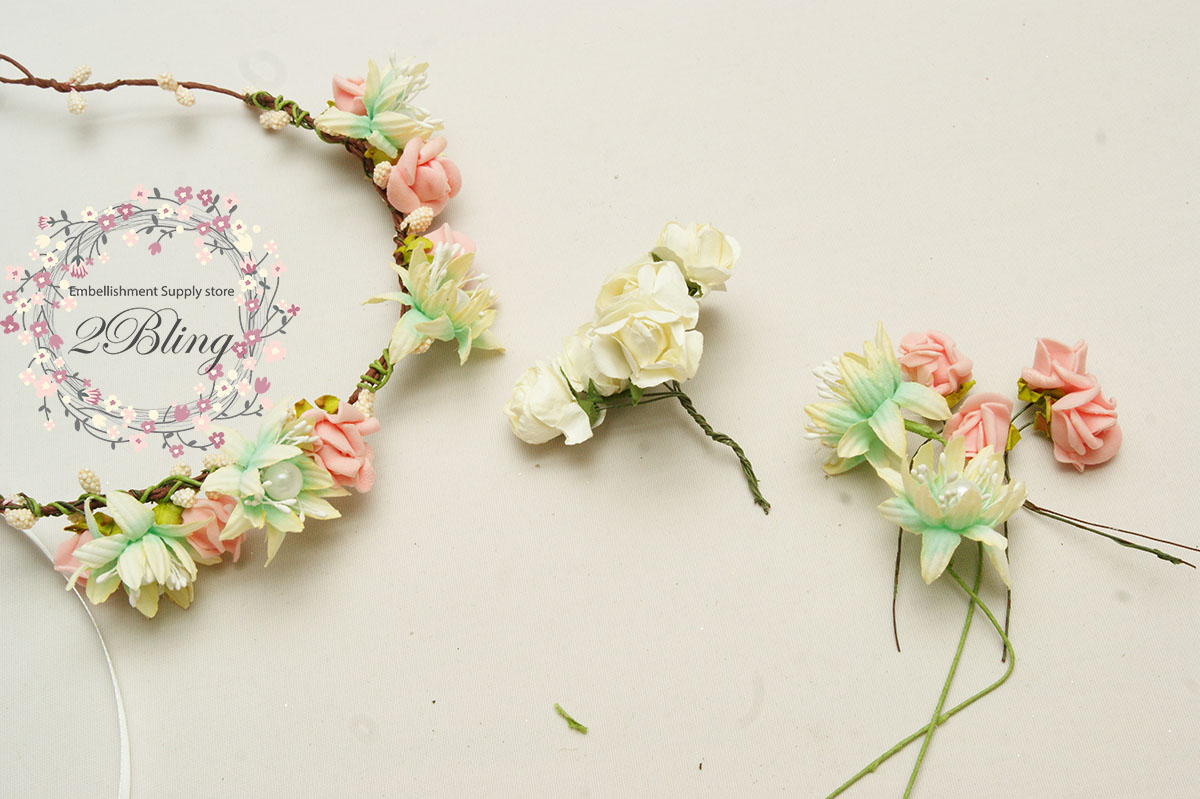 - We are adding Mulberry paper flower, large size.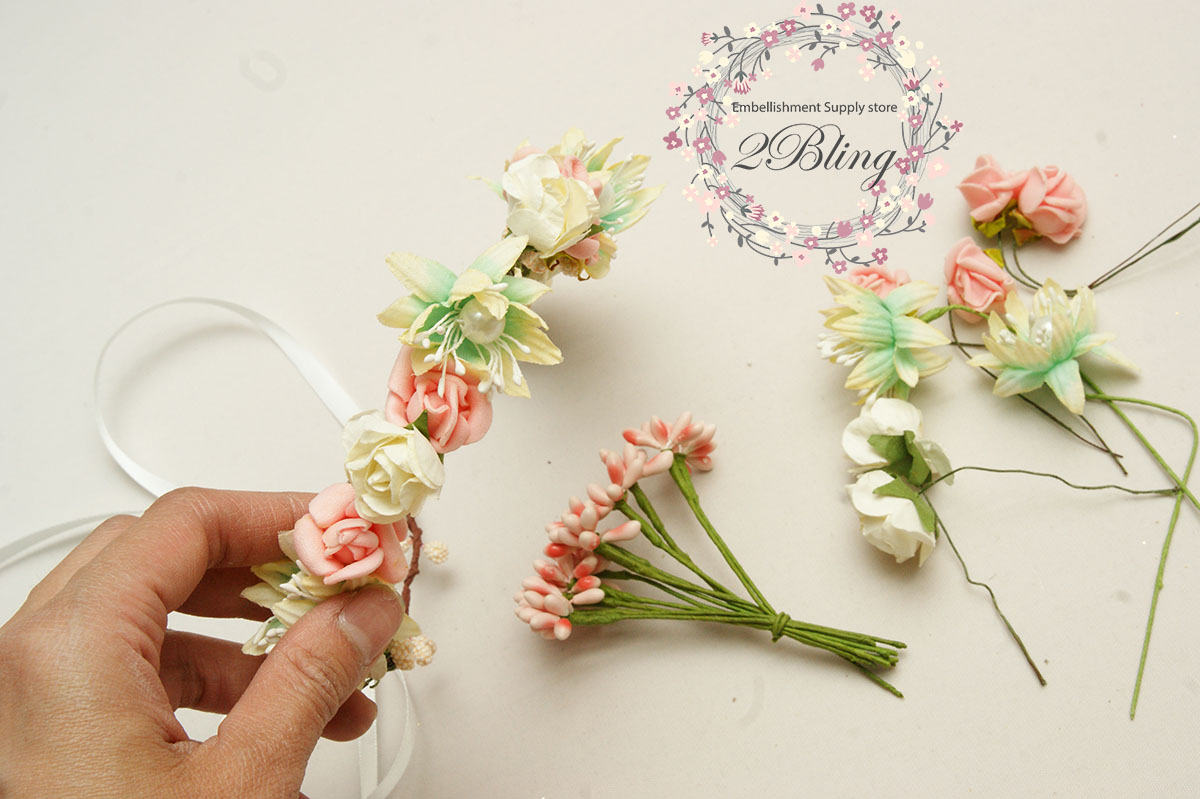 - Final touch, we are adding Pip berry clusters wire to the flower crown.
End result!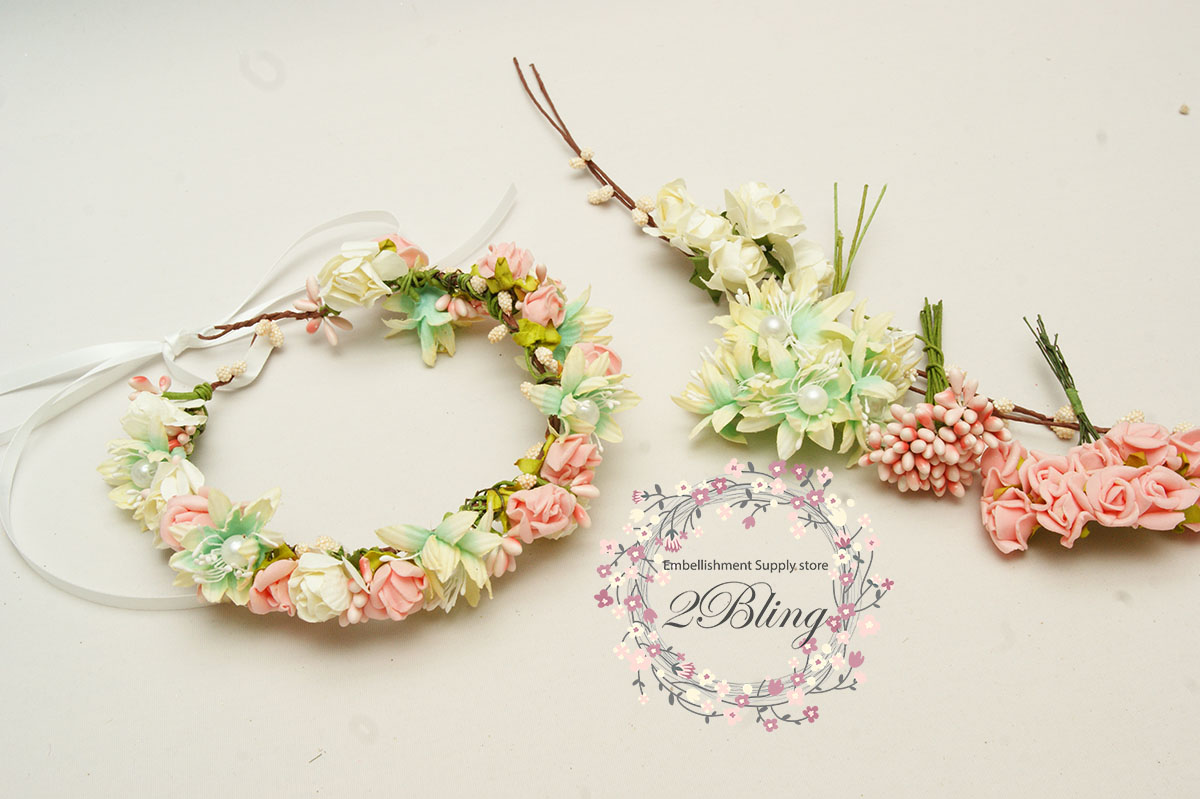 Related Tags